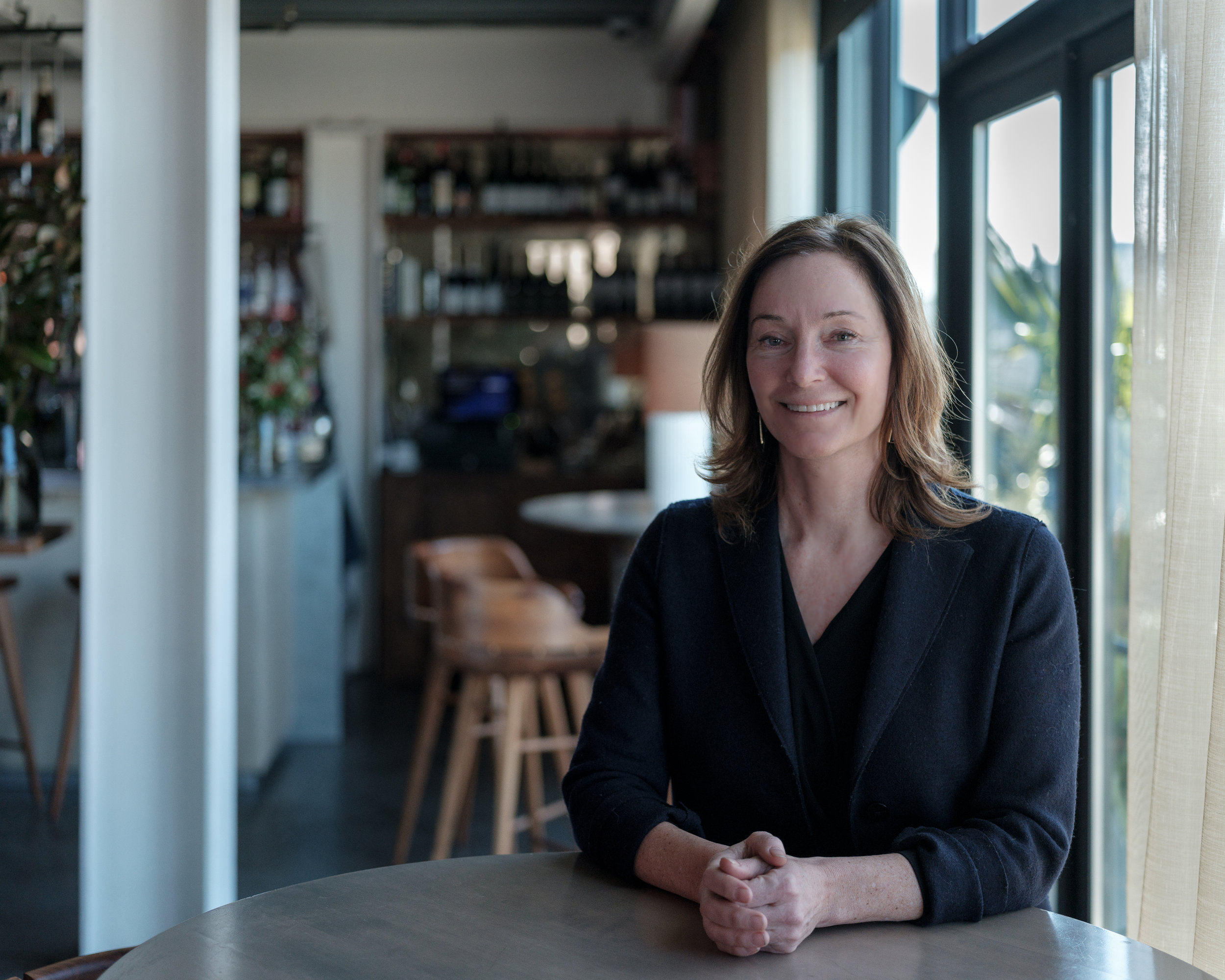 Liz Dunn | Owner
Liz spent the early years of her career as a software developer at Microsoft, including roles overseas and at DreamWorks Interactive, before doing a hard pivot into real estate development and the curation of retail neighborhoods. Through her company Dunn & Hobbes, she has been building and managing real estate in Seattle for 20 years. Her projects include such well-loved destinations as Chophouse Row, the Agnes Lofts and Melrose Market. She is founder and owner of the Cloud Room, a co-working space, culture club, lounge and bar located in the heart of Pike-Pine on Capitol Hill, as well as two affiliated operating businesses: Cloud Studios, a band practice facility, and the Overcast Room, a podcast recording studio.
Whitney Dale Borden | Managing Director
As the Managing Director, Whitney Dale Borden works with her team to create an intimate and meaningful experience for Cloud Room Members. Whitney strives to grow the Cloud Room community strategically with members and partners that engage with and add to the diverse community. Whitney is passionate about people, community and good friends. During her free time she enjoys sailing on Lake Washington with her family and taking their dogs to Orcas Island or the Olympic Peninsula to run and be free.
Didi Wittman | Events + Brand Manager
Didi is the driver for all events and creative projects at the Cloud Room. She graduated from Seattle University just down the road and brings years of experience managing creative teams and projects. With a strong eye for design, Didi helps the Cloud Room team and members create memorable experiences, and curates a wide range of activations across digital and social.
Gabrielle Lee | Community Manager
Gabrielle Lee serves as the Community Manager at the Cloud Room. Along with being our point person for membership, she also manages the office space, assists with events, and helps produce content for our social media. Gabrielle studied Journalism & Mass Communication at Whitworth University and is passionate about storytelling, media and serving others. She spent time volunteering in Los Angeles with inner-city youth and worked at multiple non-profits that assist individuals with disabilities.
Minan Ahn | Bar Director
Minan joins the Cloud Room team with over 20 years of Food & Beverage and Management experience. She discovered her love for the industry at the iconic Alibi Room in the late 90's. This was followed by 16 years with acclaimed Seattle chefs Tamara Murphy & Mark Fuller. In her free time, Minan loves cooking, entertaining, and the occasional night-out of karaoke.
Minan has a passion for top-notch hospitality and is looking forward to creating a culture that is welcoming for all members and guests. With her advanced knowledge of the industry, she and her team will provide an unforgettable experience.
From Minan: "Come and imbibe with us, cheers!"
Una Roberts | Taste Curator
Una started in the hospitality industry 20 years ago and has been a professional chef for the last 10. A Tacoma native and UW alum, she began working at various restaurants during and after culinary school in San Francisco. Upon returning to Seattle she has worked for established restaurants under acclaimed local chefs and running her own small business restaurant and catering services as well. In her free time she enjoys spending time with her family and taking road trips with her husband.
Una is excited to use her former restaurant industry background at the Cloud Room to provide members and guests a unique food and beverage service to help them have a successful day at the office. Come say hi and let her know if you need anything.