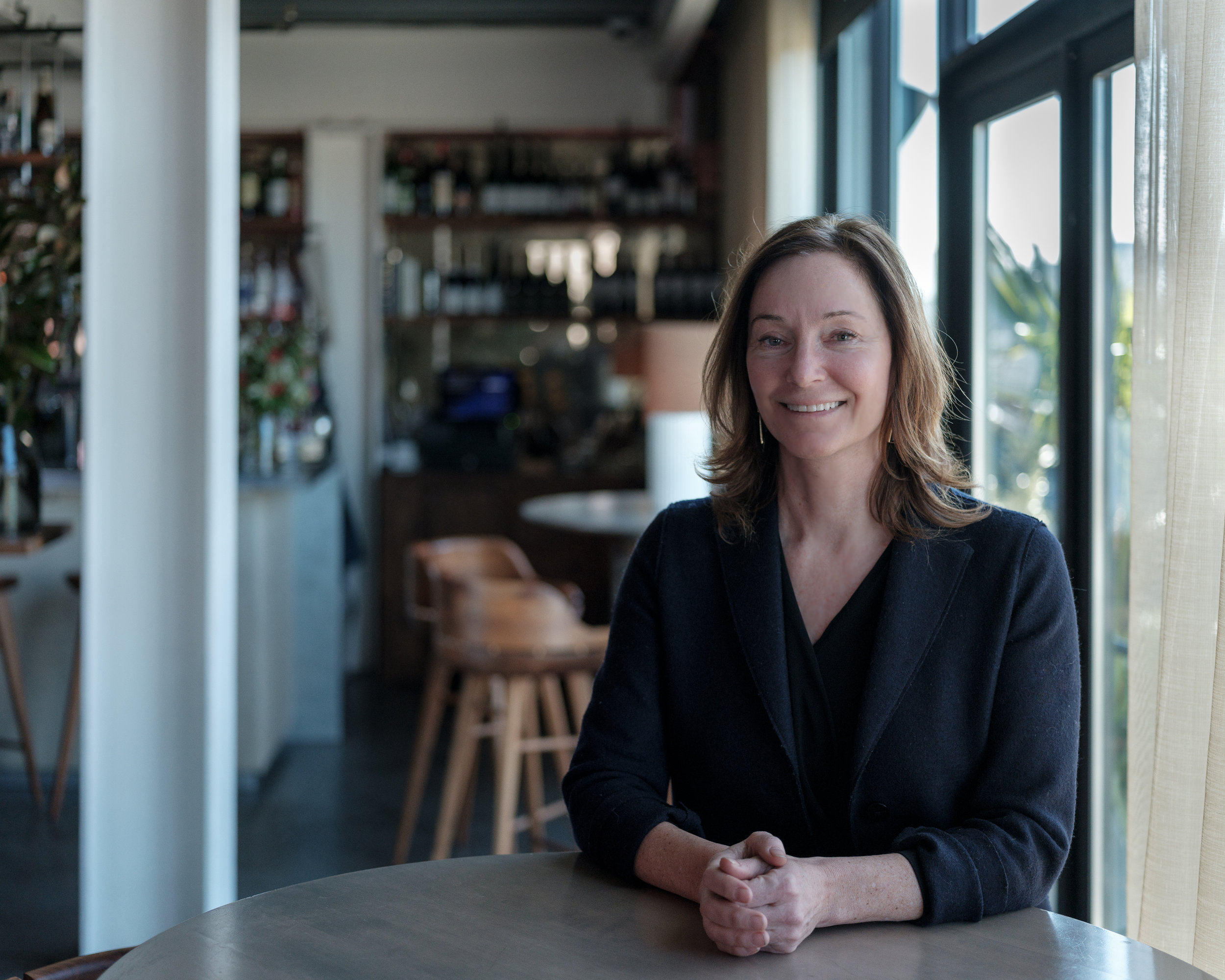 Liz Dunn | Owner
Liz spent the early years of her career as a software developer at Microsoft, including roles overseas and at DreamWorks Interactive, before doing a hard pivot into real estate development and the curation of retail neighborhoods. Through her company Dunn & Hobbes, she has been building and managing real estate in Seattle for 20 years. Her projects include such well-loved destinations as Chophouse Row, the Agnes Lofts and Melrose Market. She is founder and owner of the Cloud Room, a co-working space, culture club, lounge and bar located in the heart of Pike-Pine on Capitol Hill, as well as two affiliated operating businesses: Cloud Studios, a band practice facility, and the Overcast Room, a podcast recording studio.
Whitney Dale Borden | Managing Director
As the Managing Director, Whitney Dale Borden works with her team to create an intimate and meaningful experience for Cloud Room Members. Whitney strives to grow the Cloud Room community strategically with members and partners that engage with and add to the diverse community. Whitney is passionate about people, community and good friends. During her free time she enjoys sailing on Lake Washington with her family and taking their dogs to Orcas Island or the Olympic Peninsula to run and be free.
Didi Wittman | Project and Events Manager
Didi is the driver for all events and creative projects at the Cloud Room. She graduated from Seattle University just down the road and brings years of experience managing creative teams and projects. With a strong eye for design, Didi helps the Cloud Room team and members create memorable experiences, and curates a wide range of activations across digital and social.
Gabrielle Lee | Community Lead
Gabrielle Lee serves as the Community Lead at the Cloud Room. Along with being our point person for membership, she also manages the office space, assists with events, and helps produce content for our social media. Gabrielle studied Journalism & Mass Communication at Whitworth University and is passionate about storytelling, media and serving others. She spent time volunteering in Los Angeles with inner-city youth and worked at multiple non-profits that assist individuals with disabilities.
Alicia Pereira | Community Assistant
Alicia attended Western Washington University to pursue her interests in the human experience, namely, the mind-body connection through biology and philosophy. She has since spent time in India exploring her shared roots with yoga and went on to receive a 200 hr- instructor certification through a program that took her to Thailand. These experiences inspired her hunger for world travel, wellness and an understanding of the human connection through art, movement and communication.
Jay Kuehner | Bar Director
Jay Kuehner is an international visual arts critic and freelance writer based in Seattle, where he also works as a bar director, consultant, and ambassador for spirits brands such as pisco, mezcal, and cachaca. He hosts events inspired by site-specific culture, from Mexico City to Marfa, Texas, Basque country to old Ballard.
Noe Banuelos | Bartender
Noe Banuelos immerses himself in the world of the visually and delectable culinary arts; a passion and skill which has been passed unto him through his family for generations. He strives to deliver organic and healthy alternatives without sacrificing flavor in his culinary endeavors . His balanced and simplistic cocktails and his quirky can-do attitude—not to mention his lovable pup Montana which frequents the Cloud Room— you will have a night to remember.