S E E:
HOMECOMING AT TOWN HALL


Town Hall, the local nonprofit and arts & culture venue, is celebrating its return to its historic home that's been undergoing renovations. To ring in the return, a flurry of writers, artists and activists will be gracing its stage throughout September. During the month-long housewarming more than 40 guests will be hosting a series of speaking events and performances. As noted on its website, "Town Hall's Arts & Culture series elevates the voices of local artists while bringing world-renowned cultural icons to Seattle audiences. The series celebrates music, photography, sculpture, philosophy, heritage, and traditions around the world that enrich our lives."

Of note are lectures by famed writers Jonathan Safron Foer, who will be speaking about climate change as it relates to his latest book We Are the Weather, and a "Short Stories Live: Emerald City Blues" session curated by poet and essayist Claudia Castro Luna that features live renditions of short stories from more than 20 local Seattle-based writers. The complete Town Hall Homecoming roster is available here. This series is also incredibly affordable; almost all of the events are priced at $5 or less, many are free, and all sessions are free for youth who are age 22 and under.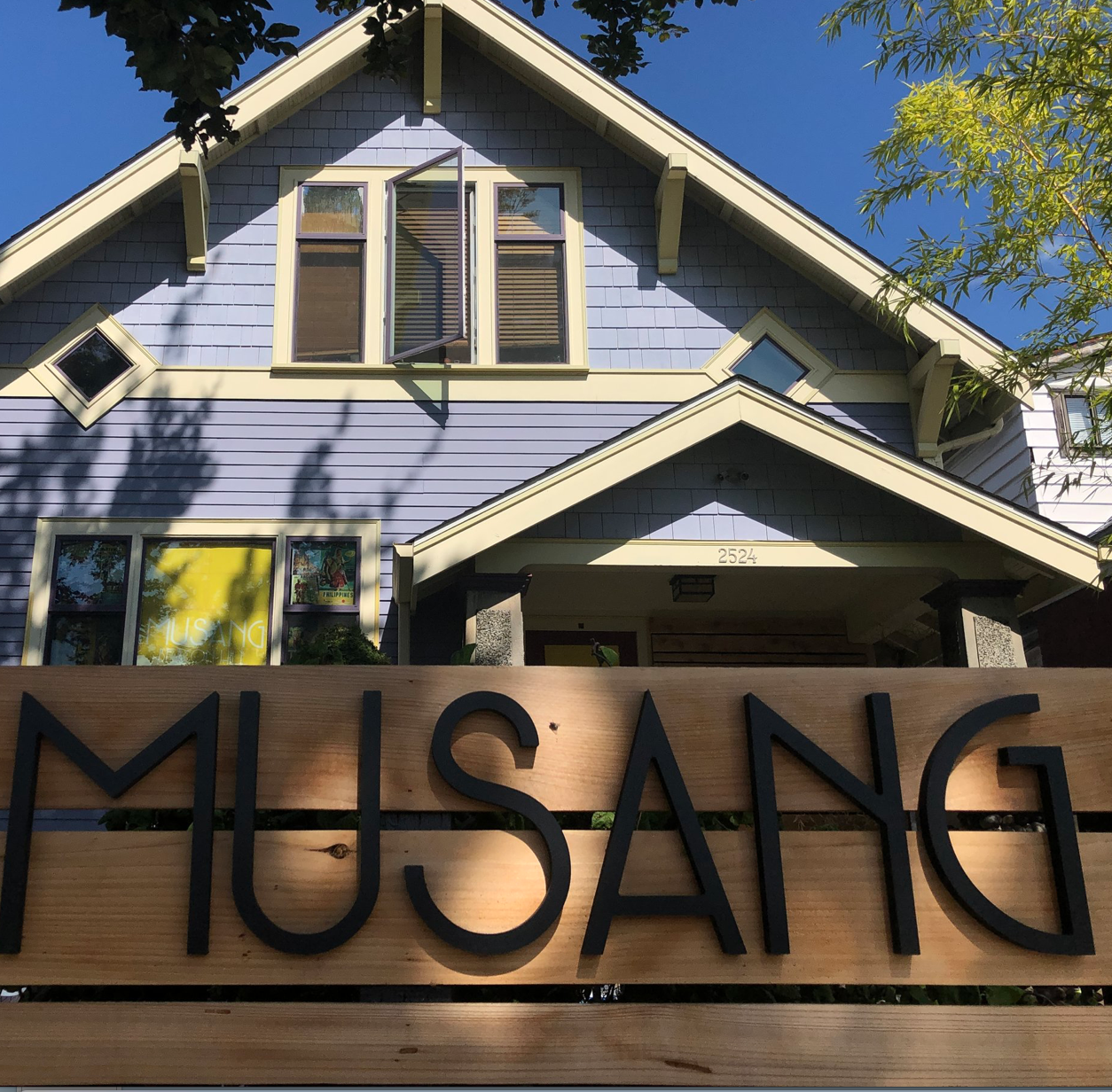 D I N E:

MELISSA MIRANDA'S NEW RESTAURANT MUSANG
Native Seattleite Melissa Miranda has wowed people with her delicious Filipino cuisine for the past three years via her popup MUSANG. Now, she's moving into a brick and mortar location on Beacon Hill, the neighborhood where she grew up and still lives to this day. Throughout her life, Miranda has seen a variety of Filipino restaurants come and go in the neighborhood, and is ready to create a welcoming space of her own. In a recent interview with Seattle Met, Miranda explained that not only does she want to share her culture and her food, but also a space where guests feel like they are "walking into my family's dining room."

Named one of the most anticipated restaurant openings of Fall 2019 by Eater, everyone is wondering when the exact opening day will be-- and rightfully so, Chef Miranda has garnered a staunch following via her popups, and likewise her Sunday brunches that she did at Bar Del Corso where she cooked alongside Jerry Corso for years. Miranda's soon-to-open restaurant will reside in the old Travelers Thali House. Keep an eye on her website for the grand opening day and other special events, or check out her Kickstarter campaign that helped fund the much anticipated restaurant. And, If you happen to have no plans tonight, you can sample her delicious culinary creations at FareStart!

L O O K:


BLIND STUDY AT ZINC GALLERY


Zinc Gallery in Pioneer Square is displaying works from L. Bassis, E. Chamberlain, J. Dempcy, J. Johnson, K. McCarthy, and G. Occhiogrosso, and A. Spafford for their 3rd Annual Anniversary Exhibition now on display through mid September. Why are the artists listed with only their first initials instead of their first names? It's a tribute to the "blind auditions" that boosted gender equality in orchestra in the '70s and '80s.

The notes from the show point out that "In 2018, only 30% of gallery-represented artists in the U.S. were female, and female artists made an average of 25% of art sales compared to their male counterparts. In Blind Study, ZINC seeks to address the continuing gender disparity in the art world, and will feature a selection of abstract works." Don't miss this beautifully curated show of evocative contemporary work that is confronting the lack of equality in the art world right now.