Chophouse Row has announced its busiest summer calendar yet, and there is something in it for everyone. Check out all the events and offerings below! We can't wait to see you in the courtyard this summer.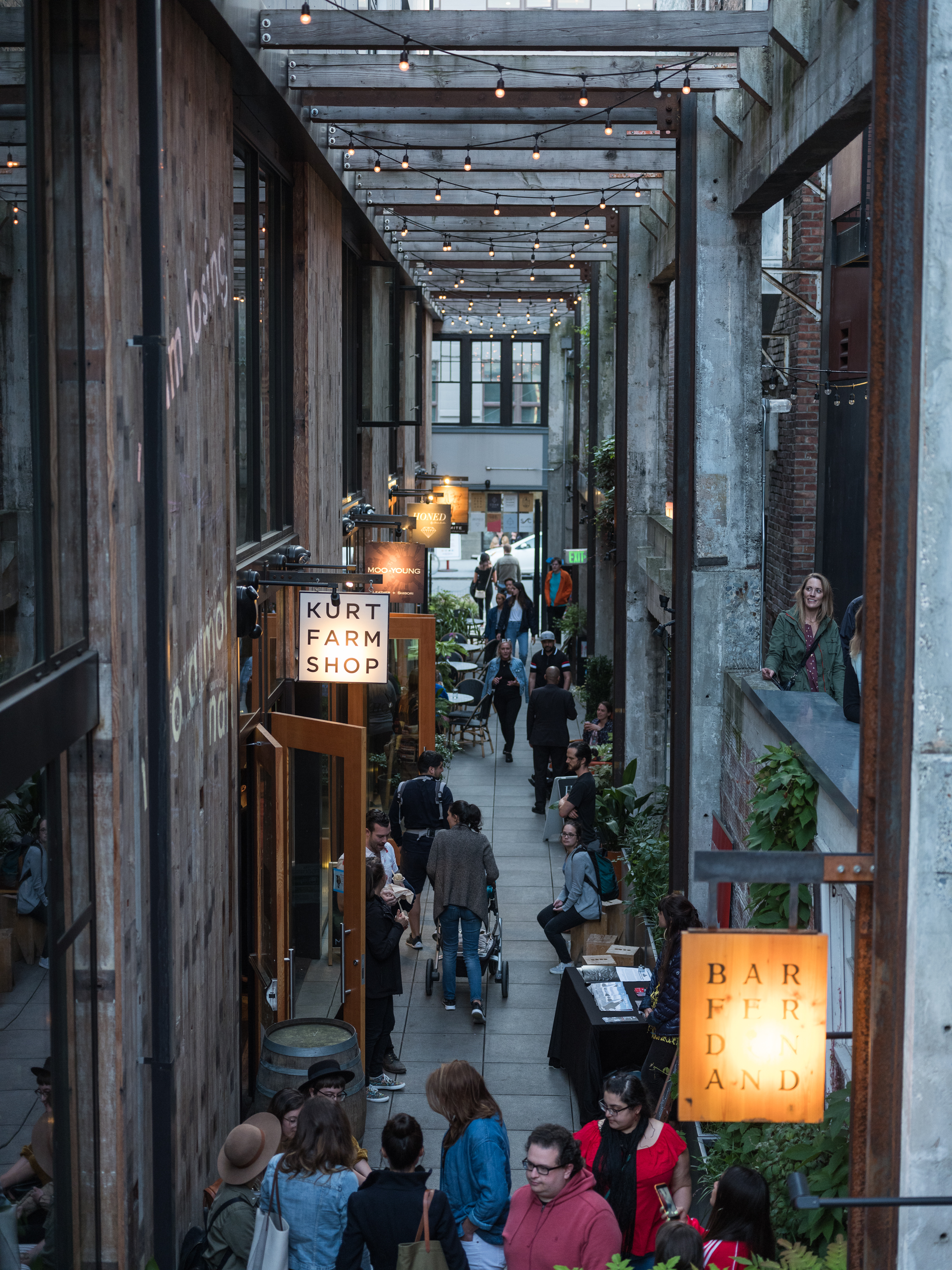 in the Chophouse Row courtyard.
Sunday Funday Dance Party - Chophouse Row will host a courtyard dance party on three Sunday afternoons this summer: June 24th, July 29th, and August 26th from 3-7pm. Bask in the sunshine, enjoy food and drink, listen to tunes, bring family and friends, and DANCE your pants off. Food, beer and wine available from Bar Ferdinand and Good Weather Bicycle & Cafe, and award-winning ice cream from Kurt Farm Shop. DJ Sets - Suliman and Friends Spinning Tunes. All ages are welcome. FREE.
This year, Chophouse Row and Capitol Hill Block Party are partnering to launch a Chophouse Row Stage for the first time ever. Programmed with a curated set of DJ's throughout the weekend, this space is open to the public (enter from the 12th Ave side) as well as Block Party goers (enter through Block Party on the 11th Ave side). FREE.
Outdoor Yoga will be located in the Chophouse Row Courtyard every Saturday, hosted by SweatBox. Join teacher Alyssa for an All Levels Vinyasa class, don't forget your mat and water bottle. Every Saturday from June 30th – September 1st; 11:30-12:30pm. Pre-registration for this class is required.
After a winter hiatus, Chophouse Row Night Market is back with more product than ever. Matt Dillon vends produce from Old Chaser Farm and is now offering handmade sausages, Hama Hama Oysters, and the infamous Plane Bread. Create a custom bouquet from Brita Fisher's beautiful selection of seasonal island grown flowers. Wine tasting at Bar Ferdinand (5-7pm). Visit Night Market every Wednesday in the Chophouse Row courtyard from 4-8pm.
Ghost Cabin Art Installation Grand Opening – Saturday August 4th. A collaboration between SHED Architecture, Greg Lundgren, and Plumb Level Square will be officially unveiled August 4th during a celebration from 5-9 pm hosted by City Arts, Northwest Film Forum, and Chophouse Row.
Art Walk at Chophouse Row - Every second Thursday during Capitol Hill Art Walk, Chophouse Row hosts local artists selling their artworks and prints and live musical performances followed by a projection experience by Northwest Film Forum. July 12th, August 9th, and September 13th from 6-9 pm.
The Chophouse Row Head to Toe fashion and beauty fair, August 18th 2-8pm, is curated by our style partners Cuniform. This event hosts an array of hair, skin, eye and, wardrobe experts who bring a sensibility and function to service and products. Pop in for a bang trim, shop wallet-friendly vintage and designer clothing, visit Chophouse Row boutiques including the Moo-Young Concept Shop, Honed and Sway & Cake, pick up a pair of new sunglasses, or get your brows waxed by Cake Skincare! Think of it as the summer's one-stop-styling-shop; all of your needs in one place.
And to top it all off, in the category of "calendar as art", a new installation by artist and muralist Meagan Lingerfelt, will be installed in early July as a central feature for posting events for both Chophouse Row and its affiliated workspace / culture club The Cloud Room, in a beautiful format that onsite residents and visitors can easily reference.