Arts + Culture Enhancements to Your Other Rainy Endeavors
By Amy Musser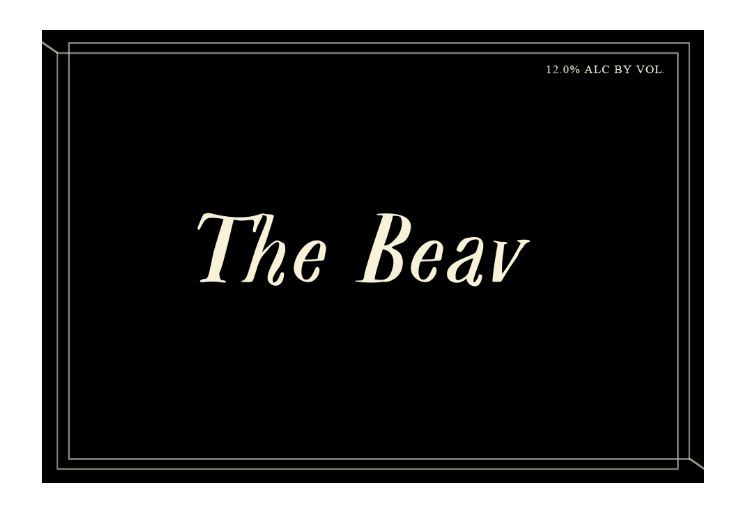 D R I N K:
The Beav
This Oregon sparkling from Swick Wines is a blend of Gewurztraminer and Cinsault, and is done in the style of a traditional Pet-Nat (short for petillant naturel, which means natural sparkling). Predating the champagne method, Pet-Net was first made by monks in 15th Century France, and undergoes its primary fermentation in the bottle where carbon dioxide is formed by feeding off the naturally occuring sugars in the wine. The result can be a little wild, and is usually unfiltered with a slight sweetness. The Beav is no exception, but it's also basically a party in a glass. It has notes of caramel, toasted brioche, and stone fruit on the nose, and is equally vibrant on the palette. It dances with brightness and just the right amount of acidity.

Joe Swick, the winemaker and proprietor of Swick Wines, is a fifth-generation Oregonian, and became interested in wine after working in a grocery store. After completing his first harvest in the states, he traveled extensively throughout the world to work on vineyards in places like Portugal, New Zealand, and Italy. 15 harvests later, he moved back home and started his own natural winery in the Willamette Valley. You can currently pick up a bottle at Left Bank, the cutest new, little, natural wine bar in South Seattle, or at Bottlehouse in Madrona.
W A T C H:
Transit
Set during WWII, or so we think, Transit is a French film that follows the trajectory of a young man displaced from his home country who finds himself in Marseille, dubiously assuming the identity of a novelist in order to escape war-torn France. A thrilling, and at times nearly-farcical, love story ensues. Film critic Bob Mondello in "All Things Considered" points out that what's particularly interesting about Transit is that it's actually able to assume a commentary on contemporary culture, even though it's set in the 1940's, by setting the scene as if it's "the day after tomorrow." There are glowing television screens, modern ambulances, and a sad, pervasive feeling that not nearly enough has changed in the last eight decades. As Mondelo points out, "scenes conceived 75 years ago of desperate emigres tangled in bureaucratic red tape look alarmingly like the nightly news."

Transit's limited released was on March 1st, and has been difficult to find in Seattle. Rave reviews from NPR and a slew of other critics have had me searching high and low for a place to watch the film, but! alas! it will be playing at SIFF in late March and early April.
E A T:
By Tae
Before ascending the elevator to The Cloud Room, you may notice that there's a new little sushi counter in Chophouse Row, By Tae. Each day, Chef Sun Hong makes exquisite boxes of grab-and-go sushi for those who are lucky enough to score one before they sell out. He also does two daily lunch services for a group of eight even luckier diners who manage to score a seat at his counter. Each lunch service consists of a five course meal for $25. This sushi is creative, beautifully orchestrated, and rivals the best I've had in Seattle. Sun also serves sake, beer, and natural wine curated by superstar Kathryn Phoebe, who runs the wine program at L'Oursin as well.
While I dined there on a Monday, Chef greeted most of the people who arrived by name, and clearly already has a pack of devoted regulars awaiting their turn in the sun. There was a palpable energy. It's the kind of place you want your city to have, or better yet, your neighborhood, but also the kind of place you selfishly don't want the rest of the world to know about. If feels like an intimate secret, and like Sun, the sole chef, cook, dishwasher, and entertainer, is your best friend. His warmth permeates the space, and his joyful laugh reverberates off the countertops.
READ:
A White Facade, Five Floors and an Open Door : Graanmarkt 13
From the Belgian publisher, Lannoo, a lovely, large book on a retail project in Antwerp. In many ways, it is a design presentation of Chop House Row of Europe - the same narrow site, direct height and instinct for design, as the true menu. Antwerp is a touch more minimal and veteran than Capitol Hill, but the effects match. Both are faith, and strength. And both are a true compliment.
Shop this book and other special finds at Peter Miller Books.
304 Alaskan Way S, Post Alley, Seattle, WA 98104