S E E:
ZANELE MUHOLI


Johannesburg-based activist and artist Zanele Muholi has an exhibit now at SAM through August that features 76 portrait photographs taken by the artist between 2013 and 2017. These stunning, sometimes starkly powerful portraits fuse fashion photography with more conventional portraiture and weave in ethnographic themes that serve to establish powerful archetypes. Each portrait is symbolically named in isiZulu, the artist's first language, and the works communicate questions about social injustice, human rights, and representation of the human body.


Zanele Muholi, equally esteemed for her activism, co-founded the Forum for Empowerment of Women (FEW) in 2002 and Inkanyiso (www.inkanyiso.org), a forum for queer and visual (activist) media, in 2009. Muholi studied Advanced Photography at the Market Photo Workshop in Newtown, Johannesburg, and in 2009 completed an MFA: Documentary Media at Ryerson University, Toronto. In 2013, they became an Honorary Professor at the University of the Arts/Hochschule für Künste Bremen. Most recently, Muholi was bestowed France's highest cultural honor, the Chevalier de l'Ordre des Arts des Lettres.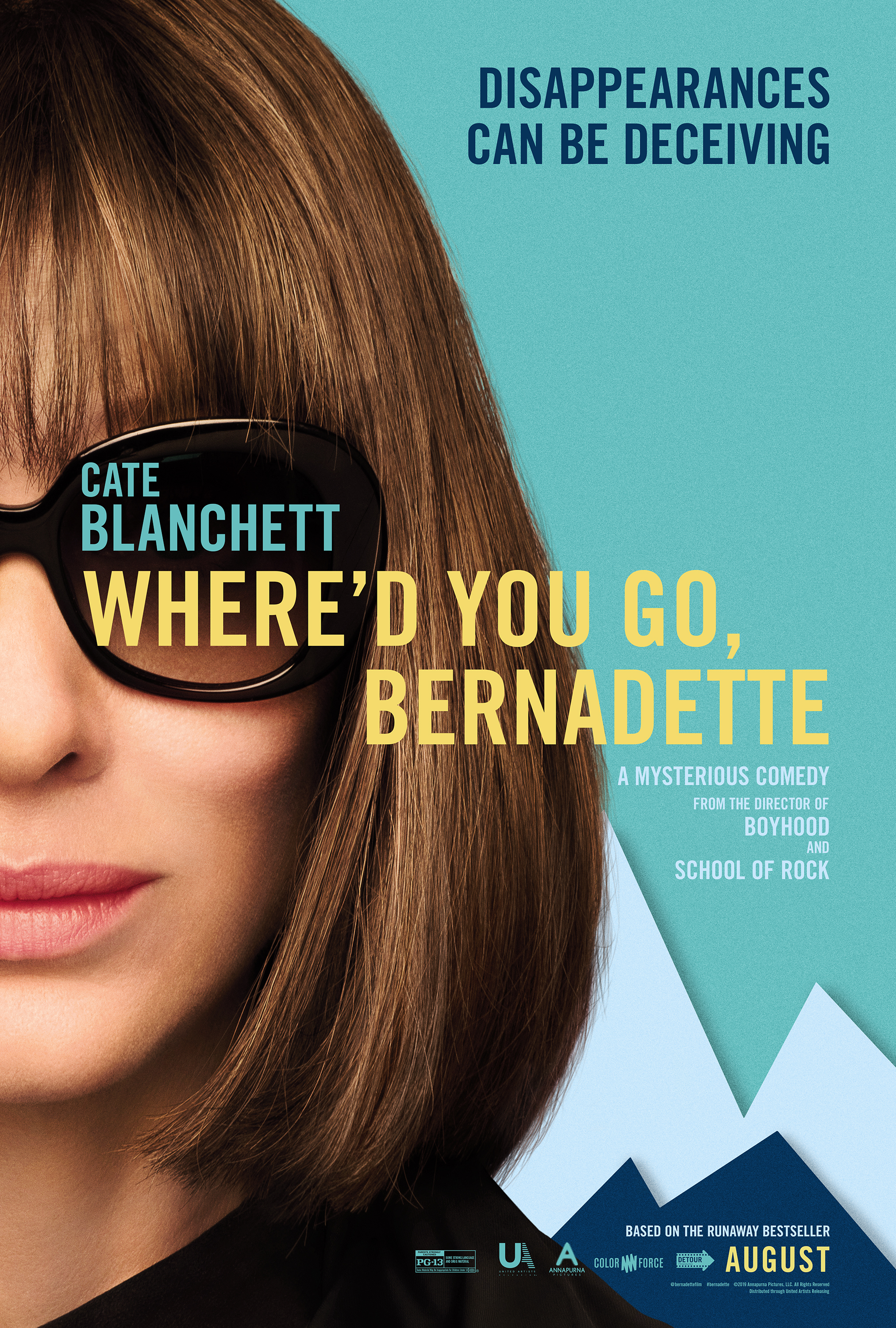 W A T C H:

WHERE'D YOU GO, BERNADETTE?
Bernadette is a woman who ostensibly has it all. Her family lives in a beautiful home perched atop Upper Queen Anne, and her only worries are the meticulous details concerning her daughter's esteemed elementary school education, and a throng of pervasive blackberry bushes overtaking her yard. It's worth noting that she's also an insomniac architect in a major rut, and hasn't designed anything in twenty years. When she suddenly disappears, her husband and daughter undertake a voyage to find her and solve the mystery of the whereabouts of Bernadette.


Maria Sample penned the Seattle-based familial mystery that was a NYT bestseller. Now adapted for film, the film stars Cate Blanchett and was directed by Richard Linklater (known for films like Before Sunrise, Waking Life, & Boyhood) and opens in Seattle theaters on August 15. While some have derided the book as a shallow depiction of privilege, others find the character of Bernadette beguiling and complex in a refreshing way. It was the character's complexity that drew Richard Linklater to become involved in the project. A recent NPR interview with Linklater and Blanchett posits that the story serves as a cautionary tale about putting creativity aside after having kids. Check out the interview with Linklater and Blanchett here.
D I N E:


IL NIDO


For those of you who have been meaning to eat a huge plateful of pasta at noon at the famous Il Corvo, but can never manage to make it to Pioneer Square in time for a midday carbo load, you're in luck. The famed chef Mike Easton has opened another Italian outpost with equally delicious pasta that's open for dinner (Il Corvo is a lunch-only spot, and frequently cited as the best pasta in the city).


Il Nido is located on Alki in an old log cabin that was built in 1904 and is one of West Seattle's most beloved historic landmarks. Mike Easton and his wife Victoria co-own their restaurant. Easton first began working in restaurants when he was sixteen, but it was while living and working in Florence that he developed his love for handmade pasta, the nuanced flavors of flours from different grains, and how perfectly handmade pasta pairs with seasonal ingredients. Apparently it's still fairly difficult to get a reservation at Il Nido, but Seattle Met has some tips for you, and the beautifully fresh vegetables, plates of pasta, and handmade focaccia on the restaurant's Instagram handle certainly make it seem worth the wait!